ABOUT US

Irida Resort Suites a Family hotel that is located only a few steps away from Kalo Nero's pristine beach which is one of the most beautiful beaches of the Peloponnese. In the last years, the area has experienced a tourism surplus which has resulted in becoming one of the most popular destinations in the Peloponnese. Firstly, Irida Resort Suites is located near to the nests of the Mediterranean sea turtles Caretta-Caretta. Secondly, the hotel is surrounded by trees and green in 7000m2. Here you can enjoy nature's gifts of sea, sun and sand along with a rich and full breakfast.
We are open all year around, offering to our visitors accommodation in very reasonable prices and a warm family atmosphere. A Greek family operates the hotel, which is always willing to help you with anything you need. It is built under one condition, and as such every Apartment and Suite has a great view to the sea.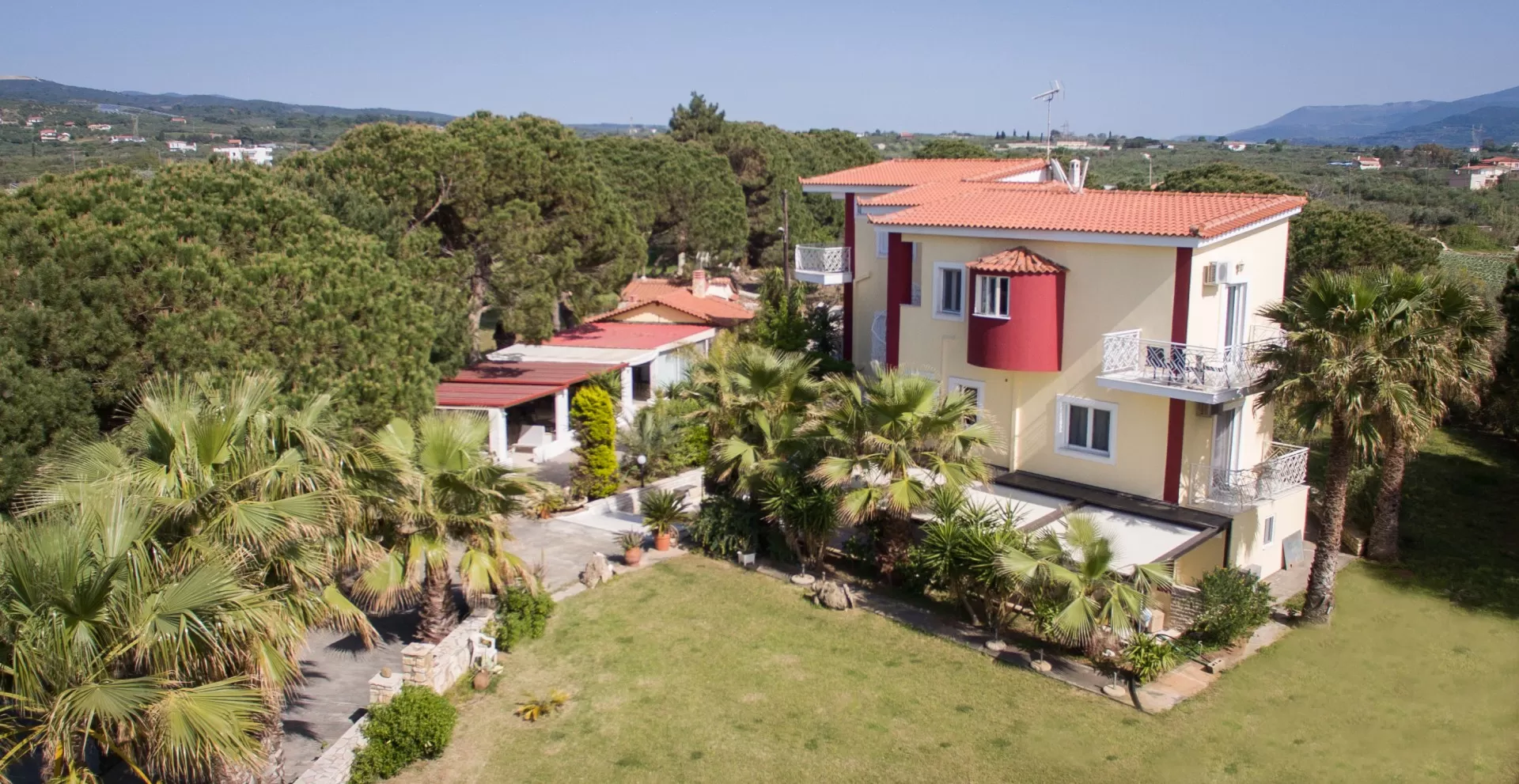 Our Facilities
All of our rooms cover all the modern needs of a family but also manage to bring comfort, luxury together. The hotel offers a free gated car-park with a capacity of 20 spots and natural tree shade. Also, the hotel is in walking distance of the village's center which one can find almost everything. Thus making you feel truly and right at home.
Our aim is to offer a personalized service, meeting the needs of every individual traveler, by offering a full range  of services and tailor-made solutions for your holidays. Rest assured you will truly get to know the true essence   of Greek hospitality! We look forward to hearing from you and having the opportunity to welcome you in person to Greece! Irida Resort Suites is the epitome of peace and tranquility and has all the facilities to make your feel relaxed, be comfortable & get rejuvenated.
We promise to do our best to make your vacation an unforgettable experience!
Since 2008, Irida Resort Suites have been certified with DIN EN ISO 9001:2000 for their quality and services. We are among the first accommodations in Messinia and the Peloponnese with ISO & HACCP and we are proud of it.