Museums
Museum Iliopoulos Filiatra
Panos & Elias Iliopoulos Museum
The Museum of Panos & Elias Iliopoulos is housed in a building, which facade reminds something of the old architecture of the houses that once adorned the rich city of Filiatra. It is located in a picturesque back street, very close to the heart of the city. It is the home of the photographer Panos Iliopoulos, which functioned, as his first photographic studio and the first photographic studio of Filiatra. 
Crossing the threshold of the museum, its interior does not remind in anything of the architecture of a house. The son of Panos Iliopoulos, Antonis, as the architect, transformed the interior of the building, with drastic interventions, into a modern building of four levels, retaining from its old form only the facade. The building has a unique patio and a terrace that offers the visitor a surprise! An excellent view of the city, olive groves and Mount Egaleo.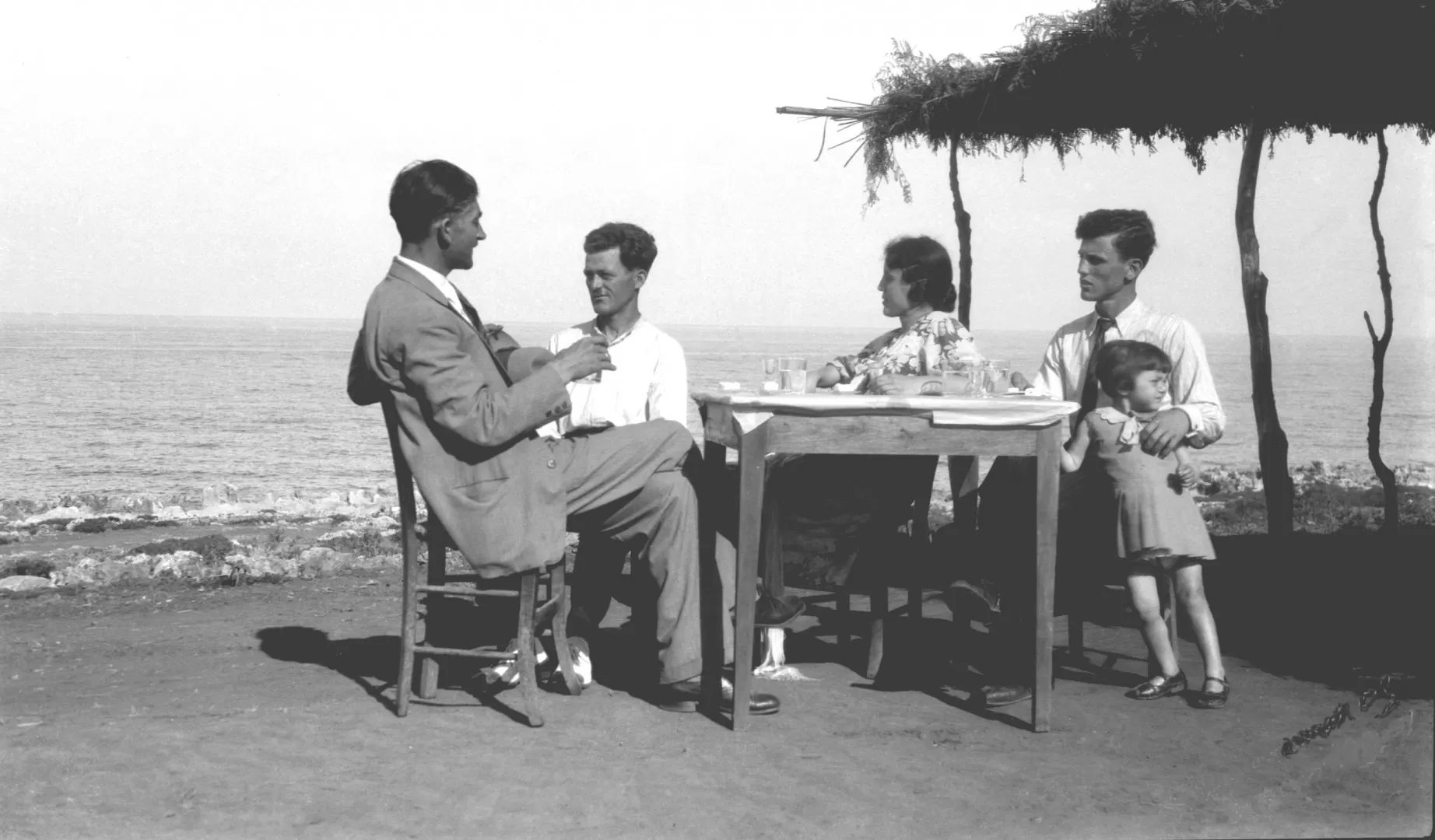 The museum houses on the ground floor the paintings of Panos Iliopoulos, while in the basement of the building, which gives the" feeling " of a photo booth, the visitor will see a small part of his photographic archive and will have the opportunity to watch a short biographical video. The second floor houses works by his son Elias as well as photographic material starring him. Elias Iliopoulos studied at ASKT and in the USA, and currently lives and paints in Kyparissia, where his inspiration comes to life. 
The museum was inaugurated in December 2018 in order to become a new dynamic cultural hub in the region, it is hosting artistic, educational and recreational activities.
The total photographic archive of the museum is kept at the Benaki Museum.